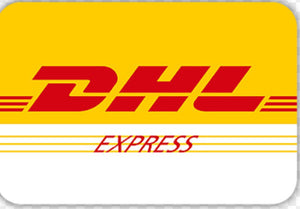 DHL EXPRESS
Regular price $25.00 Sale
🌟Do you need your order in 3-4 days?? This upgrade shipping is for you❤️

🌟This listing guarantees that your package will be send via DHL-express Service

🌟This extra express shipping cost only applicaple up to 2 kilograms package❤️
2 kgs: 4,4 pounds (lbs)
- If your package is over 2 kgs, i will let you know to cover the added weight.

🌟 This extra express shipping is for delivery to any countries at the USA & EU.

Please find AUS & CANADA & other countries'
express shipping listings below;

https://evileyefavor.myshopify.com/products/express-for-aus-canada-other-countries

‼️IMPORTANT‼️


The listing cost shows added amounts to normal shipping cost - not express shipping cost!

For express shipping; you have to pay normal shipping costs + this listing amount - This amount reflects EXPRESS SHIPPING!

During check-out, you charge both NORMAL shipping & This listing cost..


💕💕PLEASE leave your MOBILE PHONE # during checkout for DHL express shipping.

💕💕 PLEASE LET ME KNOW if your have any queries!